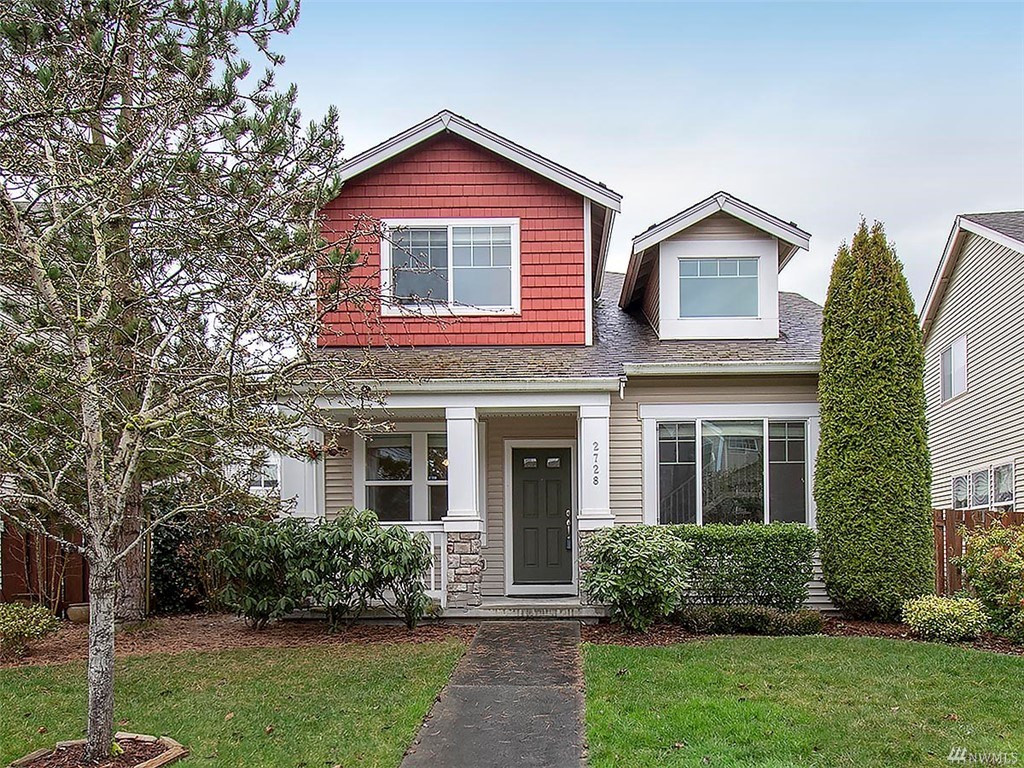 Jessica Kim
My husband and I were referred to Charlene as we started looking to buy our very first home. We are so glad we took the advice and worked with Charlene to purchase our first home. Because this was all very new to us, we didn't know what to really expect and what questions to ask. However, Charlene explained everything to us very thoroughly and also communicated with us to make sure we felt comfortable in every choice we made. Because of her, we were able to close on the home we fell in love with. Not only that, she made the whole process so smooth and easy. We appreciate all her hard work and will definitely refer her to all our friends and family! - 2020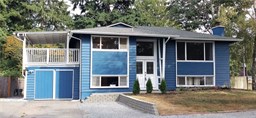 Krash Kon
Charlene is an excellent agent, she listened to what we wanted and worked hard to help get us the price we wanted, where we wanted. If I ever buy another house (which I hope not), I will most certainly use it again. 2019

She had some exercises for my partner and I to go through to help determine what kind of house we really wanted, and set realistically expectations for the area we were in. She was responsive when we found houses we wanted to go to, but respectful when we needed time to think about it.

At no point did I feel pressured, but at every point of the process I felt supported. Thanks Charlene for helping us find our dream home! 5/27/19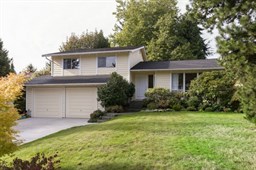 Bob and Stella W.
"Thank you for being such a terrific Realtor. You are a knowledgeable, generous, and very helpful expert and we feel grateful to have had you sell our home. It was a challenging transition for us that you made so much easier." 2013
- Bob and Stella W.
Veronica B. & Zael Z.
"Charlene spent hours working on our less than normal home buying process consistently going above and beyond to take care of our needs. Thank you again for everything!"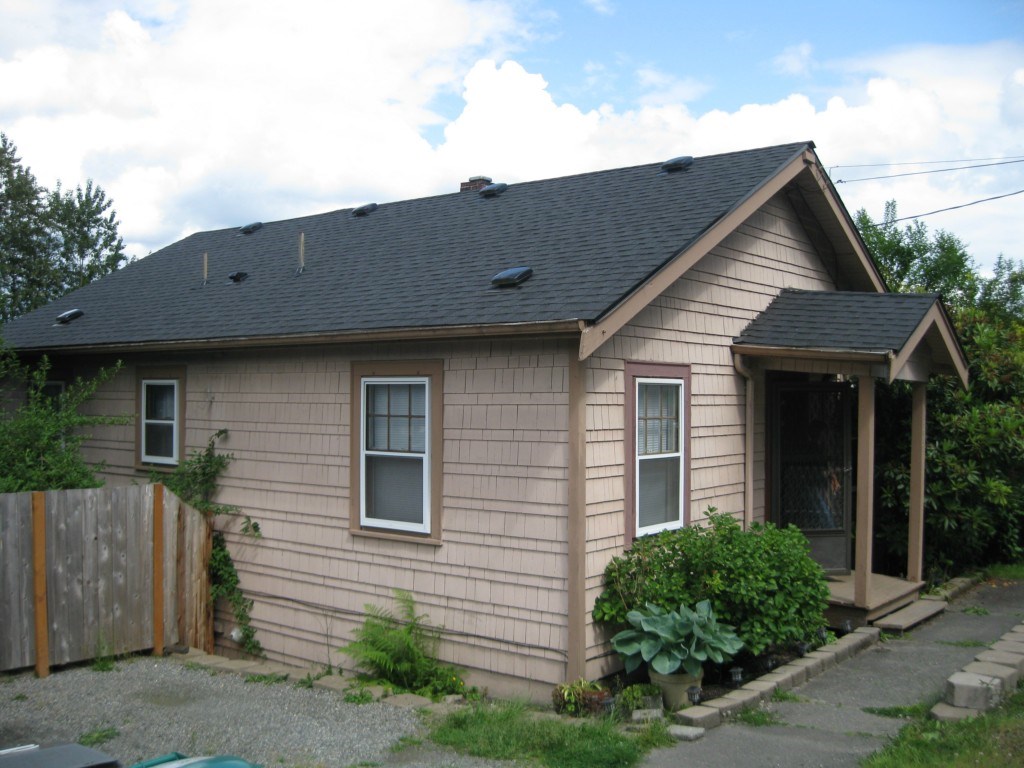 Karen Thomas
This thank you letter is way overdue. I have sat down to write it several times and have become frustrated at the lack of words there are to express the immense gratitute I feel toward you. Because of the way you conduct business (your knowledge of the market, the time you take to understand what your client is looking for, and your boundless patience to help them find it). I have found my palace and I am Queen of it and I am terribly happy. I will seek you out again in the future if and when I ever have a need, and I will continue to refer clients to you!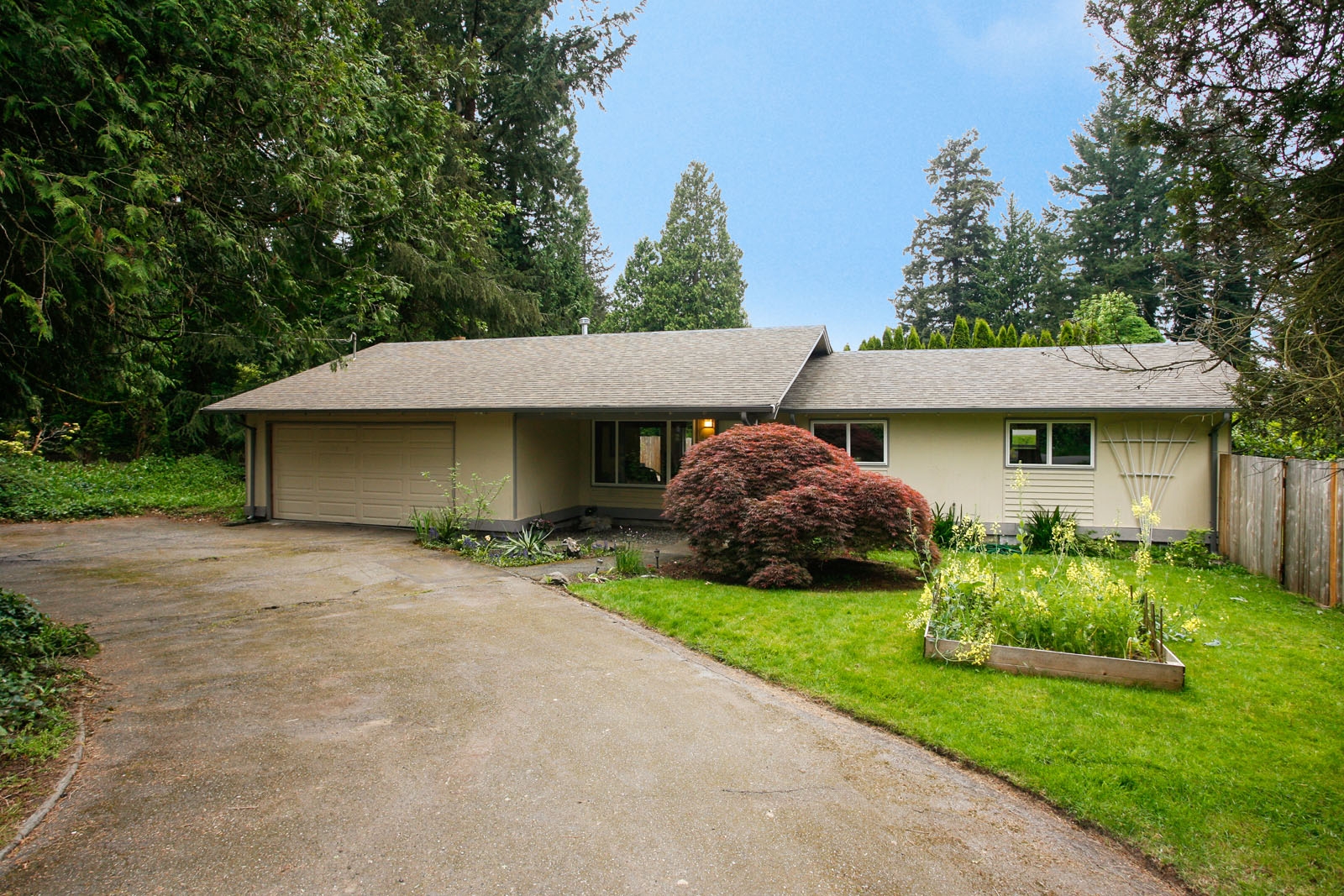 Jake and Maureen M
We asked Charlene to help us while we were out of state during the sale of our house. she staged the house listed it sold it and completed everything faster than we could have possibly expected and without too much difficulty with us being out of state at the time! I had worked with her before so I already had high expectations but everything went off even easier and better than I could have expected!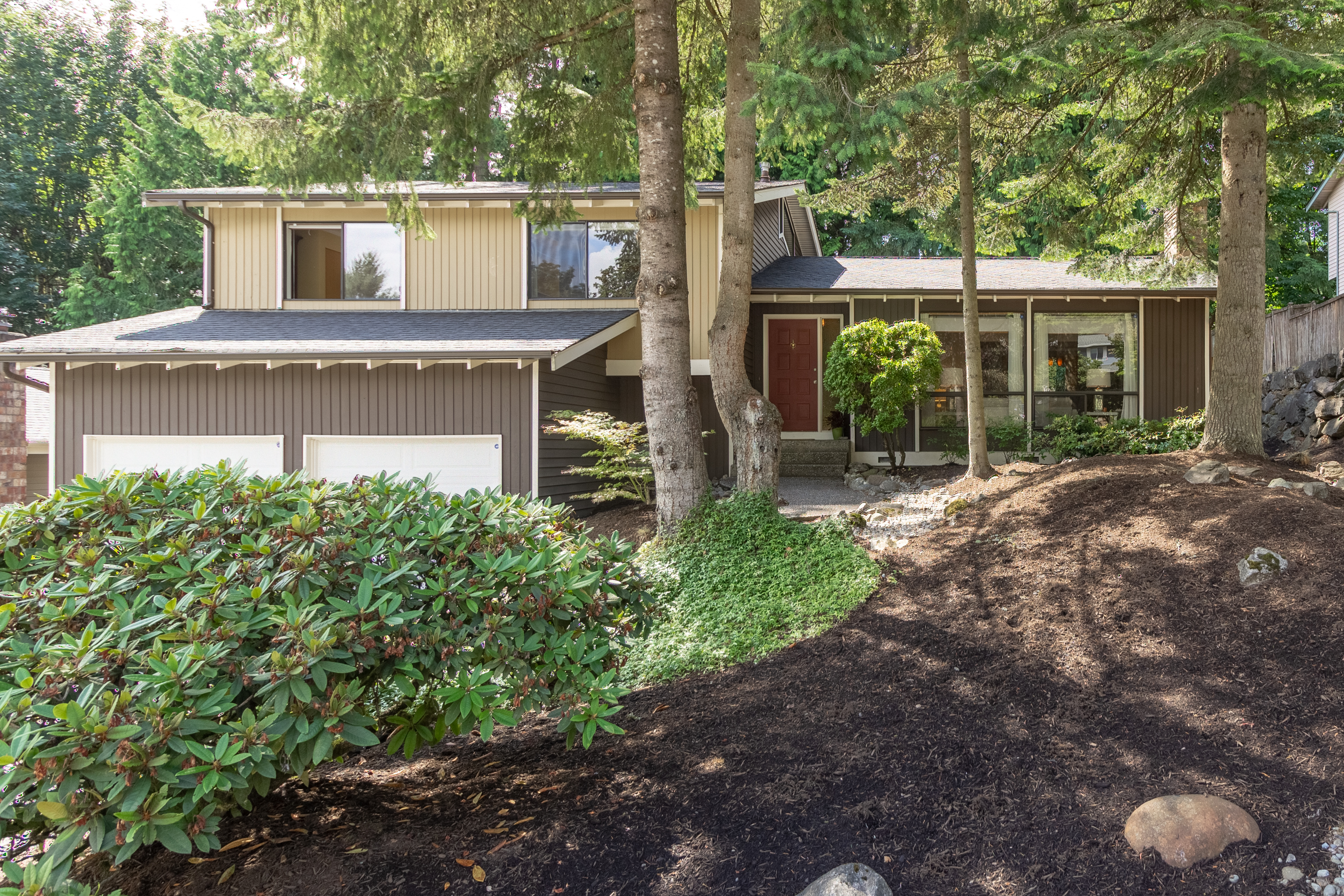 Jerrie C
We have had the pleasure of working with Charlene to both buy (2011) and sell (2019) our home. When choosing a realtor, I read reviews and chose Charlene. I was looking for someone who would listen, was communicative and responsive, had strong industry experience and seemed pleasant. I found those qualities when I interviewed her - and I wasn't disappointed.

Being new to the area and not really knowing exactly what we wanted was stressful for me. That's where Charlene was most helpful - she guided us when asked, gave her opinion of the value of each home and it's quality. When we found the home we wanted, she acted professionally and guided us through the process without any problems.

After happily living in our home for 8 years, it was time to sell. We went back to Charlene. I was amazed at the extras she included as part of her service and at no additional cost!. She had a wonderful interior designer come in and recommend some small changes with big impact and staged our home for us. She also had an amazing photographer come in and take pictures for the listing as well as a video!

Bottom line, all this was done quickly and professionally. We listed it on the market and immediately the offers came in on day one. We had enough offers that we accepted one by day 4 - well over asking price. Closing was done in under a month. Charlene is a lovely person who really cares about the experience that you have as a buyer or a seller. I recommend her highly. 9/14/19
Mary W.
"Charlene was always, always available to me and my daughter while we searched for her first house. She is caring, responsive, insightful and professional. The service and attention we received was absolutely top notch. Couldn't have been better. If/when I have any real estate needs, I will definitely seek out Charlene to assist me."
Kaleena W.
"Charlene exceeded my expectations! She was wonderful to meet me at my job at five in the afternoon to look at homes in the fading light. She bent over backwards for me and an absolute delight to work with. I wouldn't work with anyone else."
Brad and Rosie M.
"We just wanted to say thank you so very much for going out of your way and above & beyond to make our home-buying experience the very best that it could be. We appreciate all that you did for us more than you'll even know."
Jerrie C.
"I really liked Charlene's online 'personal statement.' When I read it, I knew I wanted to work with her. I liked her photo as well. She looked friendly and approachable. She exceeded my expectations. She was responsive, professional but friendly, and a pleasure to work with. I would definitely recommend her and use her again!The fact that she made herself so available to work within our timeframe and availability exceeded my expectations."
Mike & Chrissy F.
"Charlene went the extra mile with her communications in keeping us informed of the complicated short sale process, including when we were out of town on our wedding/honeymoon in Hawaii and she needed us to sign an updated offer. She was exceptionally courteous, knowledgeable, and we were so impressed, I had my mom and grandmother take the real estate class Charlene teaches and they too were impressed with her and will be using her in the future if/when the time comes for either of them to purchase a property. Charlene is a superstar. She is very calm and soft spoken and polite but when needed, she takes action, speaks out, and gets results delivered. Working with Charlene was a blessing."
Monica D.
"Charlene is the best at what she does. What she did for me in getting my house to sell was awesome!! My house sold to one of the first couples that came through it. She is good at what she does and is very dedicated as well as kind and respectful. She not only staged my home, she also went out and bought flowers for the yard, lent me her shampooer to clean the carpets, sent someone out to remove some bushes from the front of the house. She was definitely committed. She is the best!!!!"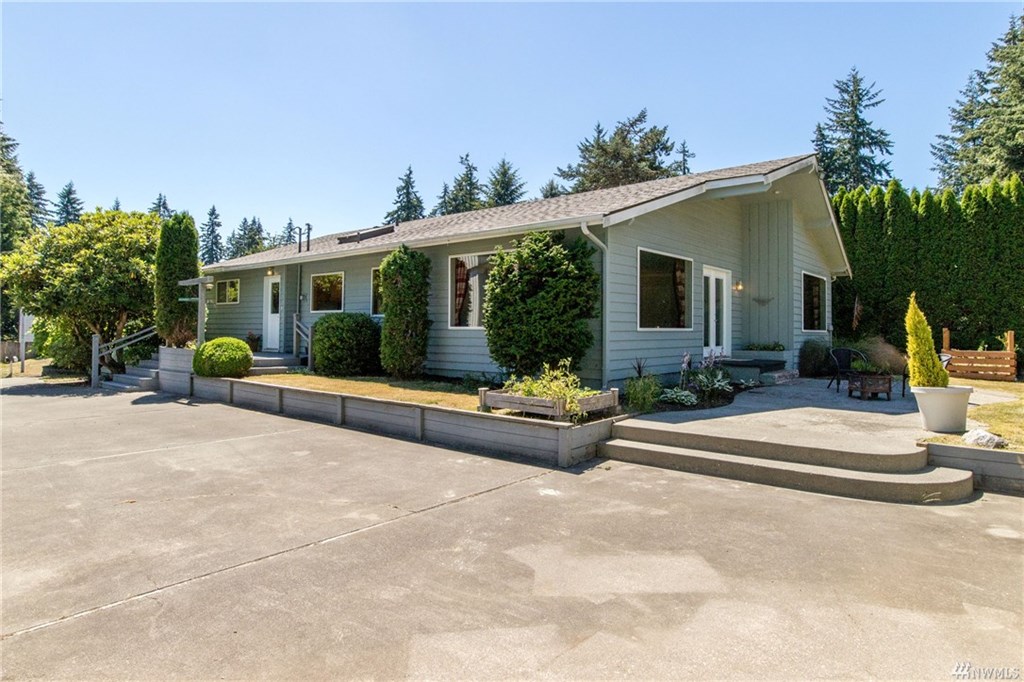 April L.
I was blown away by how dedicated Charlene was to getting us our perfect home at a fair price. Every time we saw a house she was the first one to point out the flaws or potential problems as well as the good things. That really proved to me that she wasn't just in it to get me to buy a home quickly, she really wanted us to have the perfect one. The house we ended up getting ended up being a negotiating and inspection nightmare. She gave us the name of an amazing inspector (highly recommend Jesse) and she got us through the closing process sacrificing a lot on her part. I honestly would consider her more of a friend at this point. I will always be grateful that she found us such a wonderful home. 2016

Jeremy & Tracy L.
"Charlene is awesome, very patient and will help you try to locate the best house that fits you and your family. We were so happy to have her with us while we were buying our first home, she always was ready to help and was there for us when we needed to ask our many questions. Thanks again Charlene, you're great :)"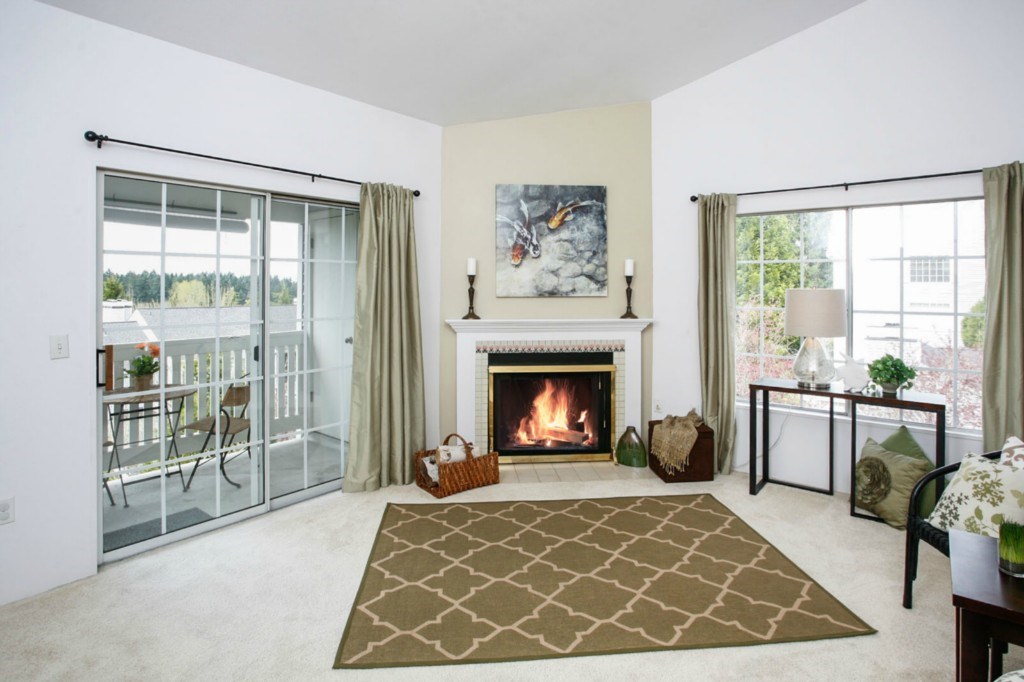 Ed W.
Charlene went above and beyond in assisting with the sale of this residence. She is extremely professional and very effective. From start to finish, I knew I had selected the right person for the job.
Response from Charlene
Christine T.
"I just wanted to say thank you for all the house hunting, for the words of encouragement when things went awry, and for the humor at just how silly some of the wrinkles can be. While I can't say it's all been a pleasure, I can say that you have been."
Tom & Kristi D.
"We just wanted to send you a big thank you on all your hard work on our house purchase. Your approach, expertise and professionalism was greatly appreciated. We also have the highest regards to the team of experts that you work with. The final purchase was on time, on budget and perfect for us. Great job! The words it was meant to be has new meaning in our world today. Charlene we can't thank you enough for all your hard work. I didn't know we could feel the way we do. We are all so happy, it's the most wonderful feeling! It's hard to explain but it sure feels great! Thank you again for everything, we just adore you."
Matthew O.
"Thanks again for all your hard work! It really made the first time buying experience awesome! We were so glad to have you around."
Maureen M.
"Charlene was absolutely amazing. I couldn't imagine having a better home-buying process. She was willing to take my husband out to see nearly every house on the market, all within a short period of time. (I think the first few weeks she had us out to look at houses 5 days out of every week). Also, she really helped us with the inspection process, making sure we were getting what we wanted/needed. Also, a consistent great attitude. Hopefully we will never have to buy a house again, but if we did, Charlene would be the first person we would call".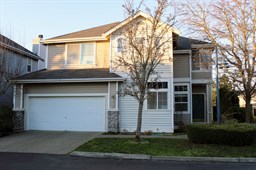 Jeannie S.
"I worked with Charlene in selling a property and purchasing a new property. Charlene is not only an ultimate professional but a people person as well. She is intelligent, kind, generous, positive, funny, and ultimately someone I can call not only my personal Realtor but a great person and friend. Charlene is all about excellent service and goes above and beyond any obstacle to get the job done. I can't say enough about her tenacity and"getter done" attitude. She will remain my personal recommendation to all family, friends, and co-workers for their property needs."
- Jeannie S.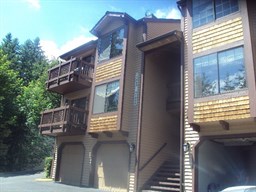 grthom1
Charlene is the most trustworthy, compassionate, and understanding agent I've ever known in my eight decades of working with any professional real estate agents. I would highly recommend her! She arranged for long-distance closing on my purchasing a condo in Redmond, WA in 2010. She communicated often and directly every step of the way during the purchase/closing process.
Ruth C.
"I would like to extend our most sincere appreciation for your time and effort in helping us resolve our situation. The world is a better place because of people like you."
Tom C.
"My most sincere thank you for your timeless efforts on our behalf. I knew from the very beginning we had the right person for the job."
Nicki C.
"Her presentation was great and her follow through and communication was excellent. The brochures were very impressive and the staging of the house really made it shine. Charlene puts 100% into what she does and is very detailed. She was wonderful to work with."
Lisa B.
"Charlene worked hard to sell our home for us. She is very personable, has a great knowledge of the market and is one of the hardest working people I know! I liked working with Charlene so much that I now do staging for her when needed. She is the best!!!!"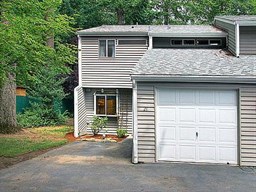 Crista Q.
"Charlene was wonderfully helpful in getting both our townhouse ready to go on the market as well as finding us our "dream home" on our budget. She knew when to be tough with us to push through and get things done, allowed us to vent when we didn't think we could do something one more time, and really got us to the point that we were ready for someone to make an offer on our townhome. Charlene was also fabulous at explaining the process to us - although we had been through it all before to buy our first place, our [first] realtor didn't really explain things well and would say "just trust me." Charlene went above and beyond to explain things different ways to make sure that we understood what we were doing and were completely at ease through the process. I think Charlene was just as excited as we were when everything came together and we were able to move in to the perfect house for us!"
Dolores W.
"After waiting many months for the real estate market to improve, Charlene guided me through the relatively quick sale of my Bothell condo. It could have been a much more difficult situation and fraught with legal problems had it not been for her advice and professional handling. She was there, handling it all, while I was in another country, thousands of miles away. I trusted her implicitly and she did a great job! Charlene is the real estate agent I'll call when I'm ready to buy my next home."
- Dolores W.
Laura R.
"I am not sure I can put into words how amazing Charlene is. As a real estate agent, she went above and beyond helping us find the right home. She stuck by us through eight months and helped us in any way possible. She became a friend and we most definitely will work with her again."
- Laura R.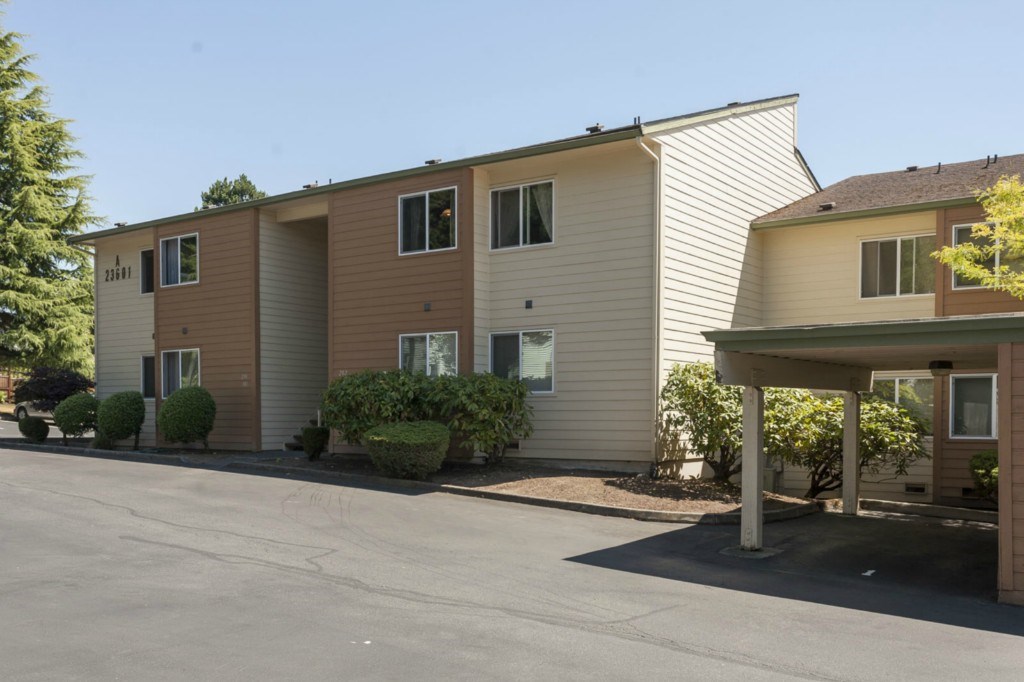 Anonymous 04/17/15
"Charlene went above and beyond with the short sale of my condo. She is very professional and highly knowledgeable! She kept my mind at ease and communicated everything so well. I couldn't imagine working with another agent through this process. Thank you, Charlene!"
- Anonymous 04/17/15
Jen D.
"Thank you! Thank you! Thank you! I can't tell you enough how appreciative I am for all of your dedication. ... Thank you for your patience and for driving us days and days and unlocking door after door ... We are so thankful and grateful for your support. We can't wait to have you over to our new home!"
- Jen D.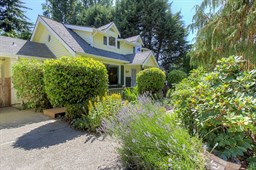 aireway
I trust Charlene. I've bought and sold three houses in the past fifteen years, and she is the best agent I've worked with. She has put in countless hours to help me find the right house at the right price in the tough Greater Seattle market. Some people are making crazy offers tens of thousands of dollars above a house's worth. She's wise to the tricks that some agents and sellers use, and she prefers to deal honestly. She knows how to make the best possible offer for a house without taking undue risk. That means she'd rather lose a sale than talk her client into over-spending.

I recommend Charlene Hanson unreservedly. 2017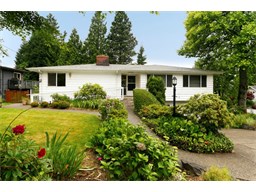 Laura N.
"I owe you a note to tell you that you did a great job! You're awesome! I've been so impressed with the way you work, very organized and all the time update me on what's going on. What impressed me most is you have it all figured it out from Day 1 until it closed what to do to sell the home. Thank you so much for all your hard work!! Thanks again Charlene, you're great!"
- Laura N.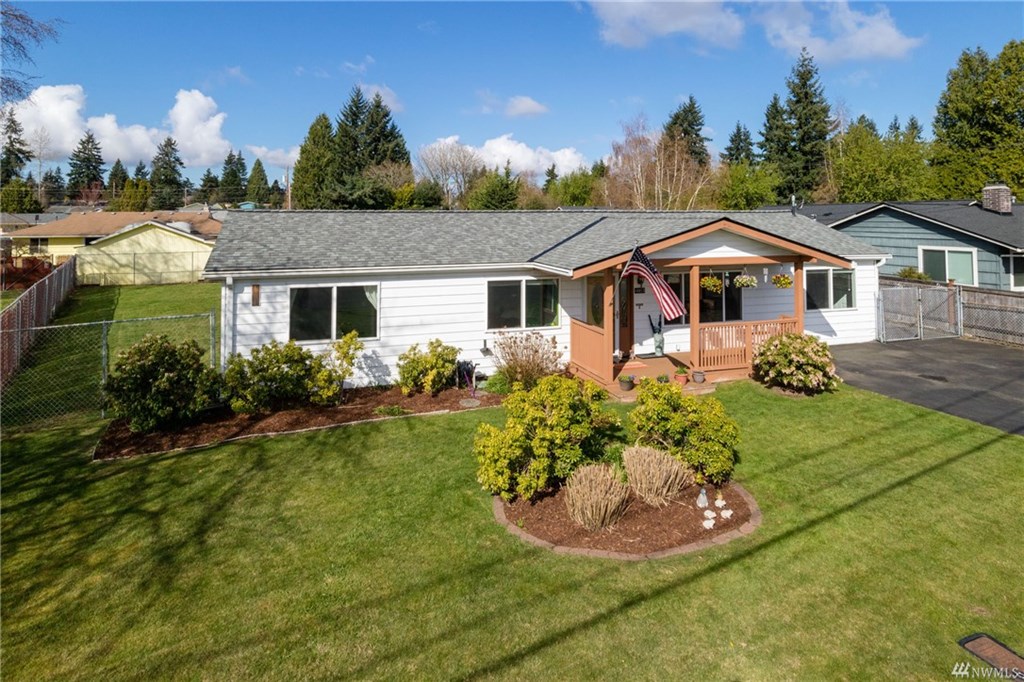 Richard & Cheryl
"We are so thankful to have Charlene as our agent. She went far above what I would think an agent would go. She responded quickly to all our calls and email. She was well informed and did her research ahead of time. We needed help with buying an older home. She helped us with contractors and even after the sale was final she was quick to help us with other problem we had. I couldn't have imagine trying to handle it on my own. I highly recommend her to any one and we would definitely use her again should the need arise. She is simply amazing. "
- Richard & Cheryl 01/08/16
Pearl & Courtney C.
"Charlene was fabulous. She took us to see properties as soon as we were ready and tried to gather as much information to see if it met our needs."
- Pearl & Courtney C.
Anthony K.
"She stood by our side in the most trying times and provided us with amazing support and navigation of the home buying process!! Charlene is family now!!!"
- Anthony K.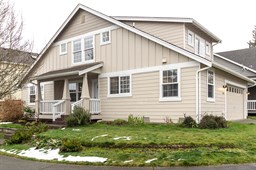 Liz R.
"She kept me informed on everything each step of the way. She is amazing and always communicated to me."
- Liz R.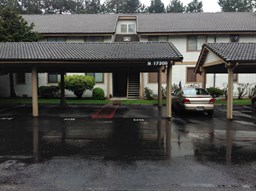 Anonymous 04/01/15
"I came across Charlene while looking at a property she was selling. I had been working with another agent prior, but was so impressed with Charlene that I never saw the other agent again. She does not sacrifice morals for money by playing the agent to both buyer and seller. She was easy to contact at anytime on any day and worked around my obnoxious schedule. She always came prepared with all of the listings we would see and was willing to add last minute properties I sent to her on short notice to look at. Charlene stayed upbeat and positive throughout the whole process (which was a long one due to a short sale debacle) and was a joy to work with. I HIGHLY recommend her!!!!"
- Anonymous 04/01/15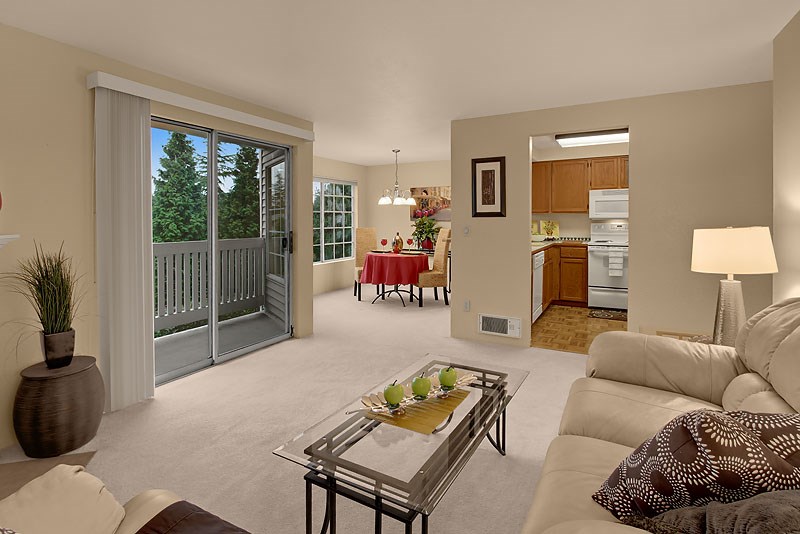 Vernetta Williams
Charlene Hanson truly is the best. I put my condo up for sale during a really tough market period . Her knowledge of the area as well as her ability to assess the property--inclusive of staging the condo--was excellent. I had numerous offers during that time period and of course the condo sold. I have recommended her on several occasions and all my referrals were extremely satisfied. I have and will continue to highly recommend her.
Gareth & Rachel
"Charlene guided us painlessly through our first home buying experience. She was there for us at a moments notice, day or night. She listened to our requests and showed us a lot of great homes, and not so great, never pressuring us or becoming impatient with us when we shot down homes that just weren't right for us. Thanks Charlene!"
- Gareth & Rachel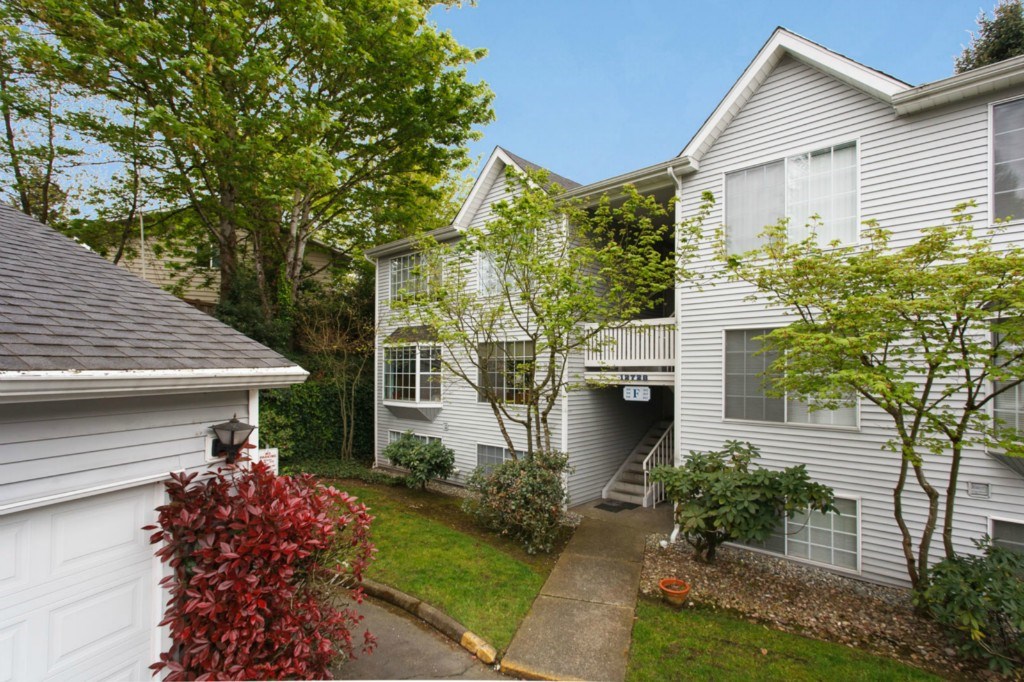 Emily B.
"Charlene is a pleasant person to work with. She is thorough and diligent. She frequently had to come to me with documents to sign and fully explained them to me. Toward closing on my new place there were some glitches. She generously went above and beyond to help my purchase go smoothly."
- Emily B. 07/13/15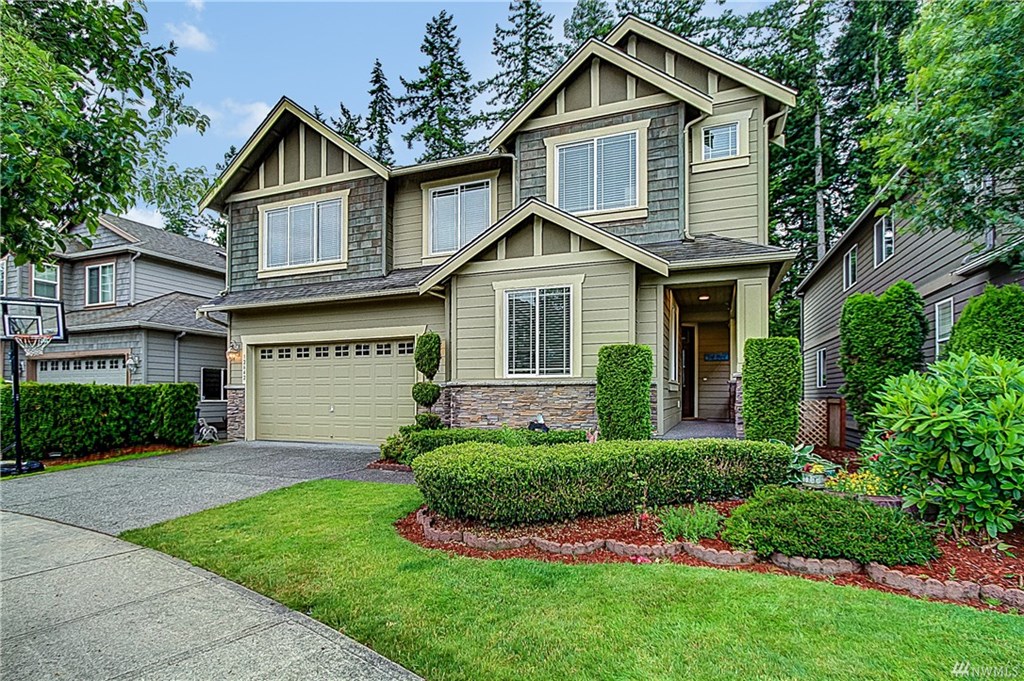 Reggie702
Charlene is an honest, compassionate, knowledgeable, and trustworthy agent that made me and my wife feel very comfortable with selling our home and buying a new house with her. We have used Charlene twice and enjoyed our experience with her both times. She is always on time and returns phone calls in a timely manner. We were so lucky to have found her. I would highly recommend Charlene to anyone selling or buying a home in her area 2017